"
Visual Storytelling
Warehouse" (Technical Report, 2006) by Dr. ERGUN AKLEMAN, Prof, Visualization Sciences Program, Department of Architecture, Texas A&M University
Exploratorium Geometry
Web 2.0
Mapping and Social Networks Group

Photos
that Changed the World
.oO
The 10 Commandments of
Punditry

Dictionaraoke.org
- The Singing Dictionary
(MP3)
Colbert ReMix
(Job)
Researcher
specializing in art, design and new media
Russia Unveils
Aggressive Arctic Plans
Chouette Collection de plan ;) WildMaps (Flickr)
Published in
Uncategorized
.
"I have lived too long with cautious thinking. Now I will make myself mad." - Rumi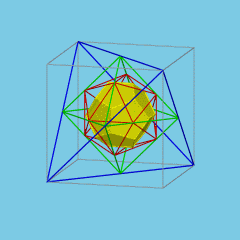 "They say you can't do it, but sometimes it doesn't always work." - Casey Stengel
'That's good,' said the girl. 'Is it yours? Do you write? It sounds like the beginning of a poem: "My father's map is..." What is it?' ' His,' said Boaz-Jachin. 'And he can keep it.' - Russell Hoban.
The Lion of Boaz-Jachin and Jachin-Boaz
"There is nothing under the sun that can stop your thoughts from becoming things. Prepare the way." - TU
"If you don't like something, change it; If you can't change it, change the way you think about it." - Mary Engelbreit