Visual Literacy
10 Futuristic User Interfaces
Via
Zooming
PixelArt
LIDAR
technology
(used in
House of Cards
music video)
Via
CHAOS HISTORY
Human Rights
Network Mapping
Via
Paula Scher Maps
in Flickr
(Video)
electronic piece
(of which 90% is composed using sounds recorded from the Disney film 'Alice In Wonderland').
Before Photoshop
Yet another [Flickr]
newest contact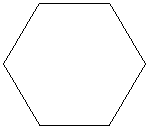 "Be humble for you are made of earth. Be noble for you are made of stars." - Serbian Proverb
"Conventional templates immediately solve a lot of graphical reading problems for the viewer of the display. But the classics are often classics because they are off-the wall, unconventional, idiosyncratic, one-off, brilliant, historically original performances." - Edward Tufte
"In the end, it's not the years in your life that count. It's the life in your years." - Abraham Lincoln
"In the arts, the desire to find new things to say and new ways of saying them is the source of all life and interest." - Norbert Wiener "Never let the odds keep you from doing what you know in your heart you were meant to do." - H. Jackson Brown, Jr.