(like
Manifold
?)
MapDotNet
: The comprehensive web-enabled GIS platform for enterprise applications and Internet websites
Explore Google 3D Model Map
(See the most recent, popular and highly rated 3D models from around the globe).
Glossary for HyperSpace
Thinking in Pictures :
http://sketchupdate.blogspot.com/2008/07/thinking-in-pictures.html
Site-Specific:
Personal Map
Grand Format Imaging :
http://www.wyldgfi.com/home.html
(600 dpi 6-color up to 80" wide)
Now being
syndicated
:
http://syndicated.livejournal.com/great_map/
In one museum is an ancient map of the world on which the maker has covered all the unexplored parts of Asia and Africa with warnings, "Here be Dragons!" "Here be Gryffons! ' " ' Here be Vampires! ' ' But followers of St. Francis used that map in planning their missionary journeys, and they scratched out these alarming inscriptions and substituted in every case, "Here be God!" Via
St Patrick's Breastplate
CHAPTER III
JENNIFER KOSTUIK GALLERY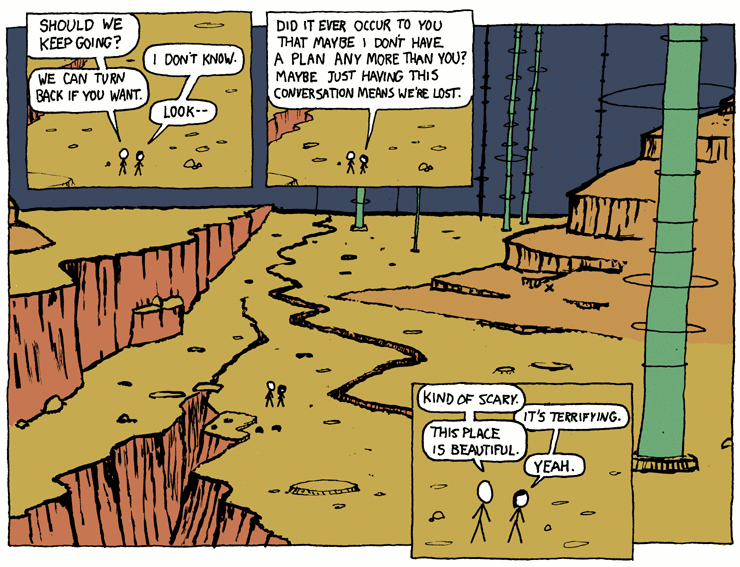 'ubuntu' (pronounced Ooh-BOON-too) roughly means "I am, because we are."
"Confine yourself to the present." -
Marcus Aurelius
"Do not seek illumination unless you seek it as a man whose hair is on fire seeks a pond." -Ramakrishna
"I'm presently incarcerated. Convicted of a crime I didn't even commit. Hah! "Attempted murder"? Now honestly, what is that? Do they give a Nobel prize for attempted chemistry? Do they?" - Matt Groening
"Really and truly, having much requires so little, when you visualize already having it (and less still when you do it with a smile on your face, joy in your heart, and a swivel in your saunter)." - The Universe
"The more that you read, the more things you will know. The more that you learn, the more places you'll go." -
Dr. Seuss