GoThere
is a location-based search engine that mashes together Google Maps and location information to create a highly informative, interactive and intuitive web service.
Via
Web 2.0
Eco-system
Via

Mapping the Health Cyberspace :
http://healthcybermap.org/
Software War Map
Via
Indian Reserve Maps
kottke.org
posts about 'maps'
Starting a New Blog? Start With a Mind Map
John Heartfield Series
Art Directors: BEWARE!
Still some kind of
eLearning link from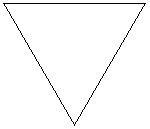 "You need a room with no view so imagination can meet memory in the dark." - Annie Dillard)
"We are an impossibility in an impossible universe." - Ray Bradbury
"Rather try than think." -
B.J. Fogg
"Much unhappiness has come into the world because of things left unsaid ..." - Dostoevsky
"(... And for those who ponder and wonder and wrestle with exactly what will bring them true happiness, I have an answer that each would wholeheartedly disagree with:) "Just do something, do anything, as soon as possible, and do it with care." - The Universe