Cartography as an Art and a Science? :
http://go.owu.edu/~jbkrygie/krygier_html/art_sci.html
(Research Proposal)
Degenerating Geometry to Combinatorics:
(PDF) -
View as HTML
The Memorability map
Childhood
seen by Google Maps
(rollovers)
Hypercube images :
http://archive.museophile.org/hypercubes/
Ring of
Tetrahedrons
(
animation of Kaleido Cycle
)
Blogger Play :
http://play.blogger.com/
will show you a never-ending stream of images that were just uploaded to public Blogger blogs. (you can click the image to be taken directly to the blog post it was uploaded to, or click "show info").
FAQ
Office 2003 Service Pack 3
(SP3) Date last published: 9/18/2007 Download size: 119.9 MB contains significant security enhancements, in addition to stability improvements (combined into one update).
Via
This page is kept
just like Jan left
it behind right before he passed away on March 3, 1997. (Many links have become obsolete since then.)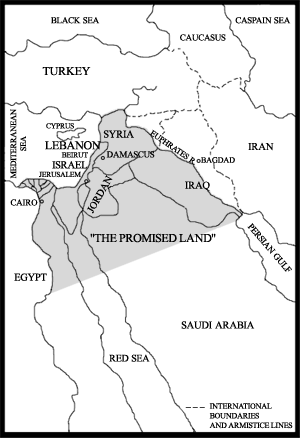 'The Promised? Land' Map -------------------------->>>>>>
"If you want to learn to love better, you should start with a friend who you hate." - Nikka - age 6
"The only time you have too much fuel is when you're on fire." - ?
"Midway along the journey of our life I woke to find myself in a dark wood, for I had wandered off from the straight path." - Dante Alighieri (1265-1321) from "Inferno," cto. 1, l. 1-3, The Divine Comedy
"I am about to take my last voyage, a great leap in the dark." - Thomas Hobbes (1588-1679) (
Last words
)
"Faced with a choice, do both." - Dieter Rot